Clean your inbox.
Control your attention.
MailWall automatically sorts emails from unknown senders to keep your inbox clean and secure. See only the important messages. Plus, it's fully customizable, and always free to use!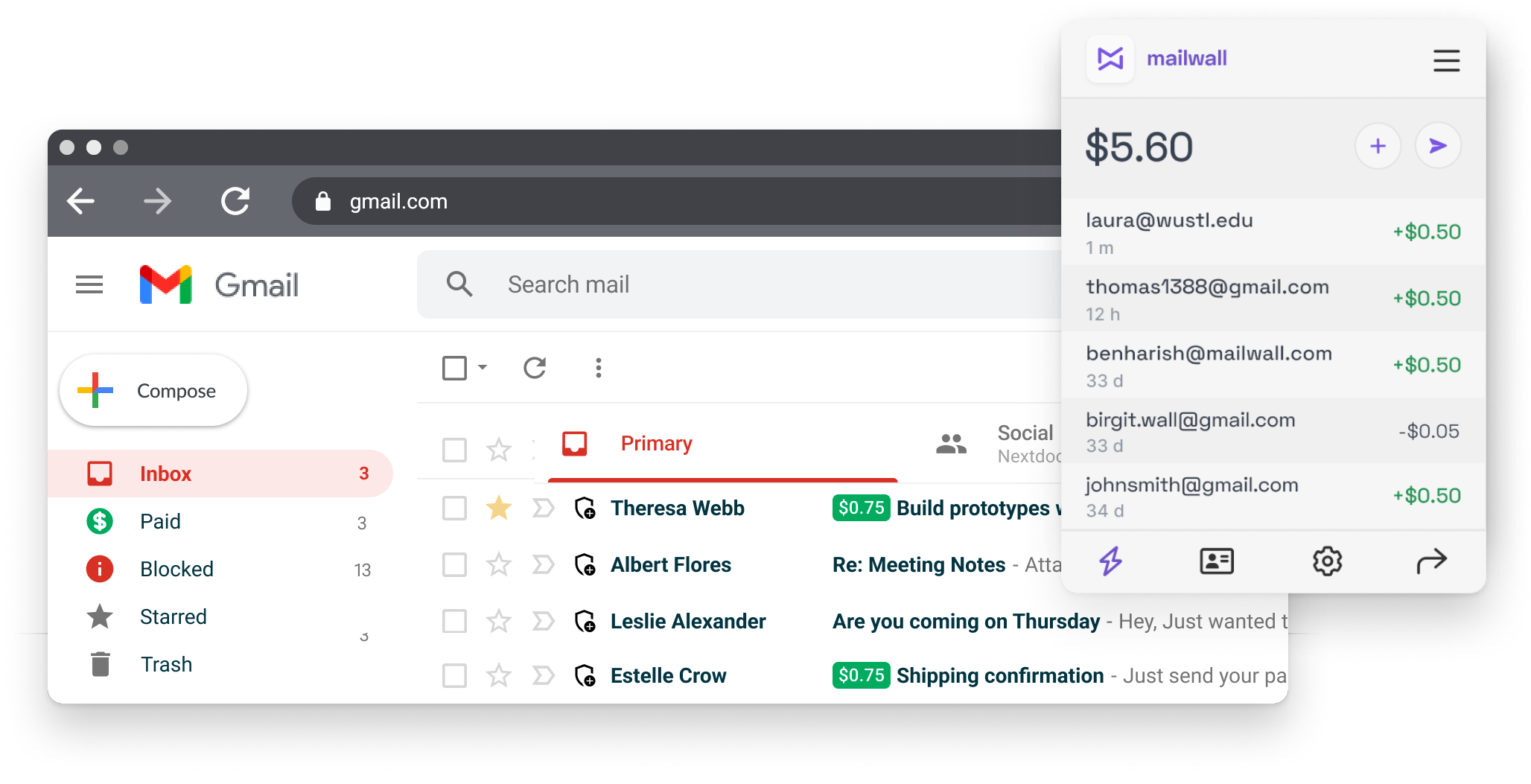 as featured at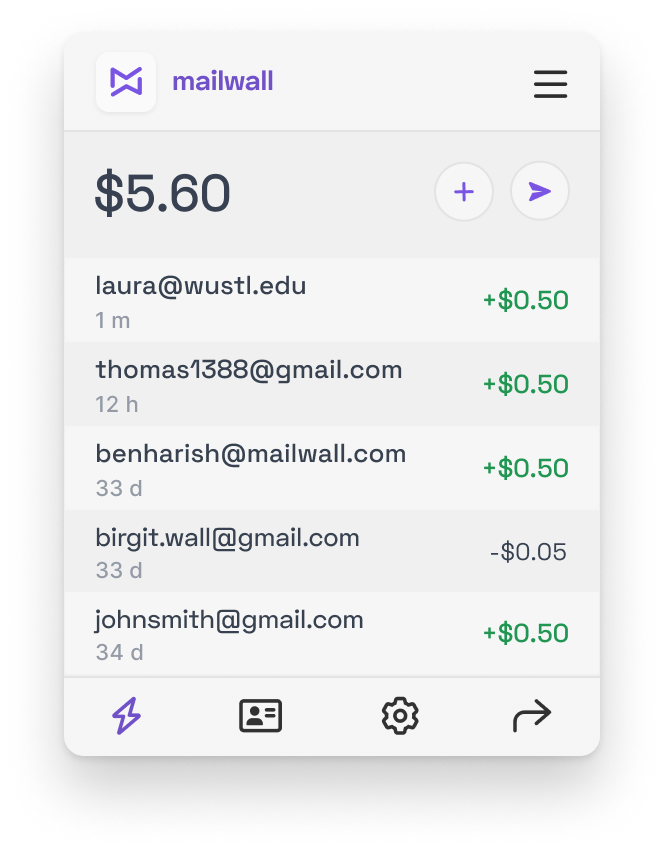 The ultimate spam filter.
MailWall automatically detects email senders that you already trust, and keeps important messages in your inbox. On the other hand, less trustworthy senders need to verify and pay you a small fee through MailWall for your attention—anywhere from 1¢ to $1, you pick!
"If it's not worth your dime, it's not worth my time."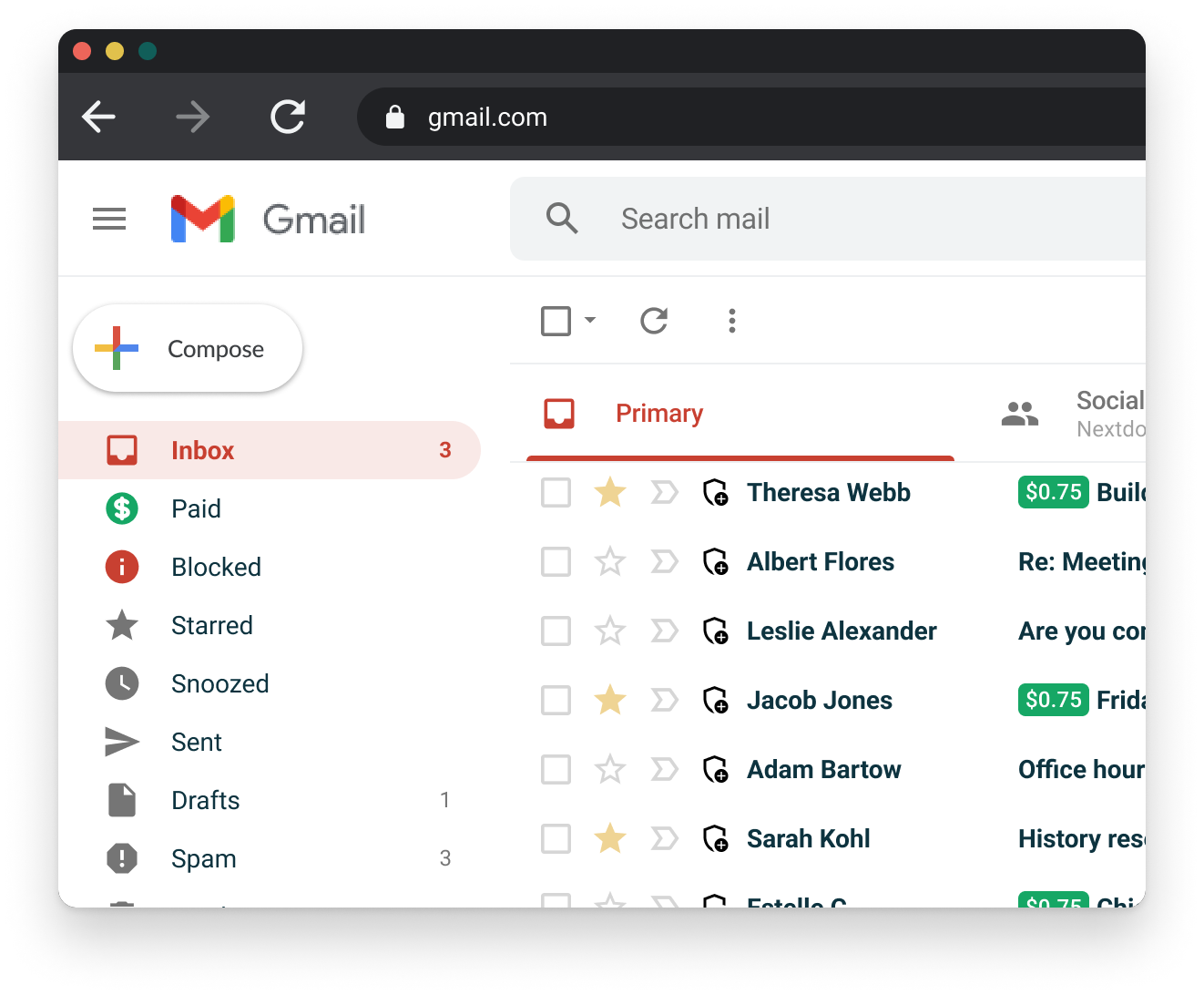 Never miss an important email.
With MailWall, you still receive every message, but only the messages from people you trust go directly to your inbox. Unknown senders wait in your Blocked folder until you are in a charitable mood.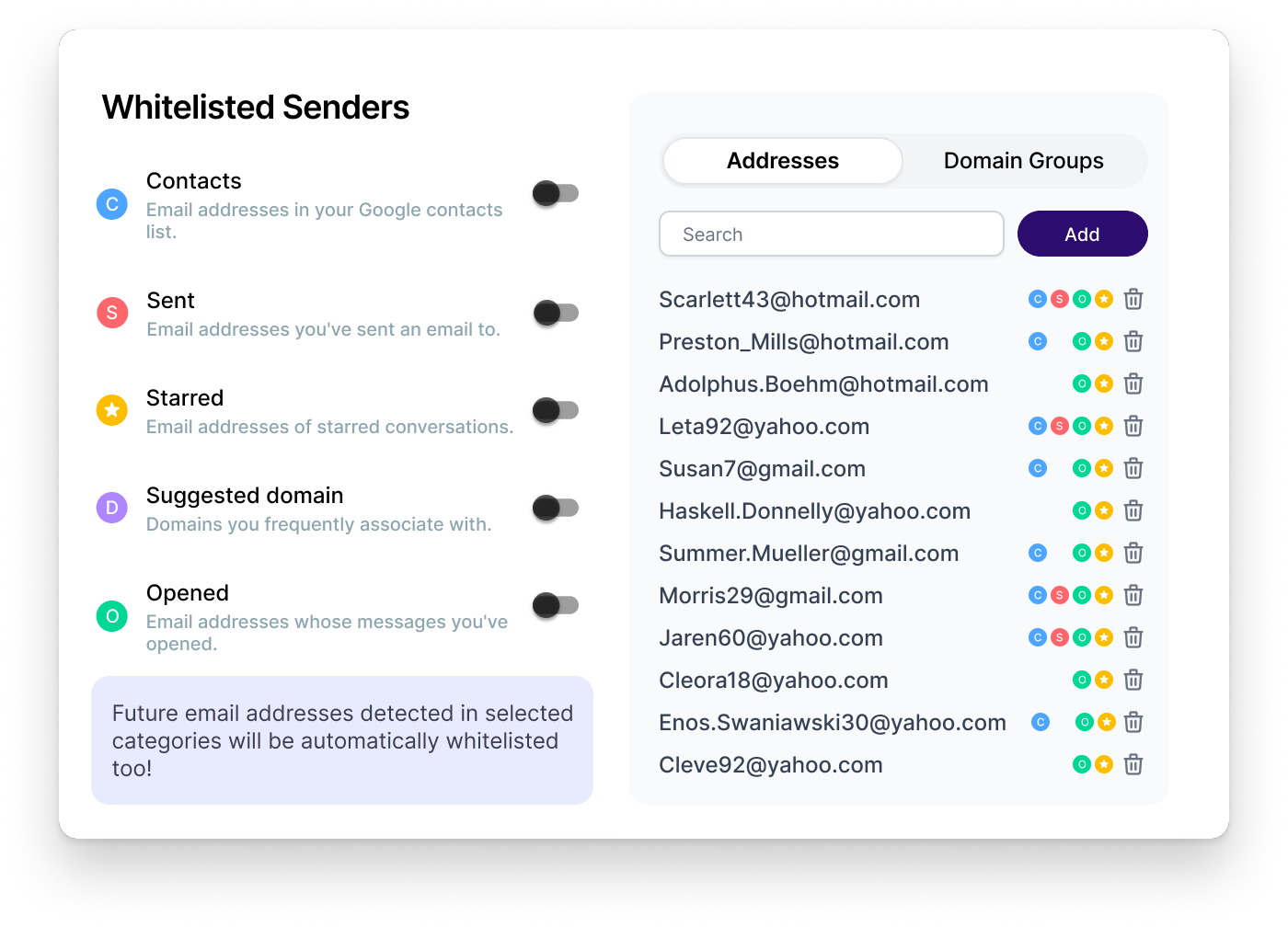 It's easy to get started.
Grant MailWall access to your inbox with one click—we'll automatically build and maintain a whitelist of your trusted contacts and curate your inbox. MailWall is always free for you to use, and blocked senders even get $5 of free starting credit to pay you for your attention.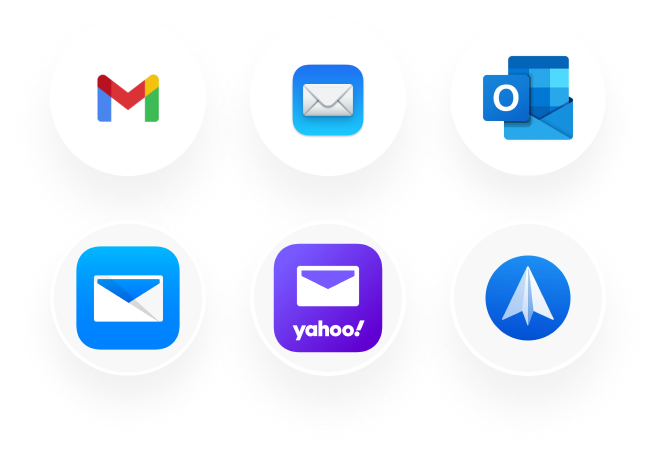 MailWall works with all your favorite email clients & apps...
Blocked messages can be found in the "Blocked" folder on any device.
…and is always free to use!
We never require payment or your credit card. You can even earn money from receiving emails, which you can donate to charity, contact other MailWall users, and in the future, redeem via Cash App!
With MailWall, you're always in control.
MailWall never deletes any messages, only reroutes blocked emails to a separate folder that you can always access at any time. Or, if you're expecting a message, you can temporarily turn off MailWall (or edit your preferences at any time) within the free MailWall Chrome extension.
Get a clearer inbox today!
Frequently Asked Questions